A company which connects all implemented projects. The idea behind Bluewayme is to implement positive changes in the world around us. We strive to make mobility go beyond the current framework. Through several activities  and projects, which are a leading element of Bluewayme, we want to build values and tools, which would be modern and closer to our clients.
Relocer is a system that significantly reduces the cost of relocating vehicles by renting them. It is dedicated to the entire RAC & Car-sharing industry. The system's innovation lies in the fact that the aforementioned cost reduction brings measurable benefits at many levels by combining the capabilities of vehicle owners with the needs of travellers.
Renterin.com is a portal promoting the idea of renting and sharing mobility devices with a clear exposure towards the local market which surrounds us. We mean cars, motorbikes and even specialized vehicles, motorhomes and yachts. We connect customers directly with the owner of the device – this is what makes our company different.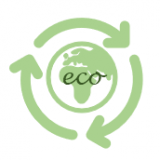 The pre-incubator of ecomobility brings together companies associated with the broadly understood ecological transport and the necessary infrastructure. Dealers of electric cars, scooters, push scooters, bicycles, as well as enterprises and organizations promoting new business and technology models, which contribute to the use of equipment for pro-ecological initiatives, participate in the work of the pre-incubator. Manufacturers and suppliers of technical infrastructure elements such as chargers, photovoltaic panels, aggregates, generators, intelligent lighting and IT systems are also members of the pre-incubator.
ASAPO is a team of people who, by combining almost 20 years of experience in parallel with passion, meet the needs of companies using and managing fleets – we support and optimize processes related to the operational service of vehicles. The implementation of the tasks entrusted to us while maintaining the highest standards, ethics and business culture is our mission. We are responsible for organizing all necessary processes so that our client can focus on the key areas of his business. We dedicate our service to car rental & car-sharing companies, car dealers, car fleet management, insurance companies, companies with their fleets and individual clients.